*

This content my contain referral links.*
Did all of you have a great 4th of July weekend? Even though we're in a new location this year, we were able to have some great family time over the long weekend.
Much of it was spent at home just being bums and relaxing.
We also hit a couple of stores to take advantage of the sales to ready three of the kids for camp. (I'll share some more about how we shop for 5 kids and keep the costs down in later posts!)
Another portion of our time was spent at the pool. (Are you surprised?!)


It's always extra fun when Daddy is able to join us, too!
We wanted to find something fun to do to keep all our minds off the fact that our normal 4th of July activities and spending time with friends wasn't possible this year. Fortunately, Canyon, TX was having a big bash down there for everyone to enjoy! We got to sit in the shade at Kimbrough Memorial Stadium, have some food and a snow cone, listen to some really good music by
Next to Kin
and
Little Texas
, and then ended the evening with fireworks.
It was a bit hot standing in line waiting to get into the stadium, so snow cones helped cool us all off and put smiles on everyone's faces.
He really enjoyed his!!
Unusual, but I did think to get a picture of the two of us!
Since it was a smaller concert, there was a dance area down right in front of the stage that anyone could go to. The kids had a blast getting in closer to the fun. (We got a couple of videos, but I'll spare you that here. If you want to see a little snippet of a song, there's one on my
Facebook
feed.)
Below is a picture of how close the kids were able to get to the stage. A highlight from the night for them was watching
Little Texas sing Kiss The Girl
, one of the few songs they recognized. Ha!
I loved that there were multiple kids that looked at me through the evening and said "This is really fun!". Definitely made my heart happy that the kids were enjoying themselves despite not being with our best friends.
~~~~~~
Ok! Are you ready for this week's Tips and Tricks Party?!
Last week was, as usual, a lot of fun! Here's the recap of all the favorites.

Most Clicked:

This week's favorites are:
Copy & Paste the code (below) to let your readers know to come over & party with us!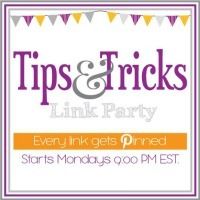 If you were featured, grab a button (below) to brag about it!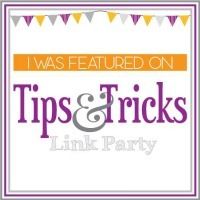 Now it's your turn!! Follow the rules below and link up with some of your own favorite blog posts you've created. Can't wait to see what everyone has to share this week!